Addicted to Karak Design T-Shirt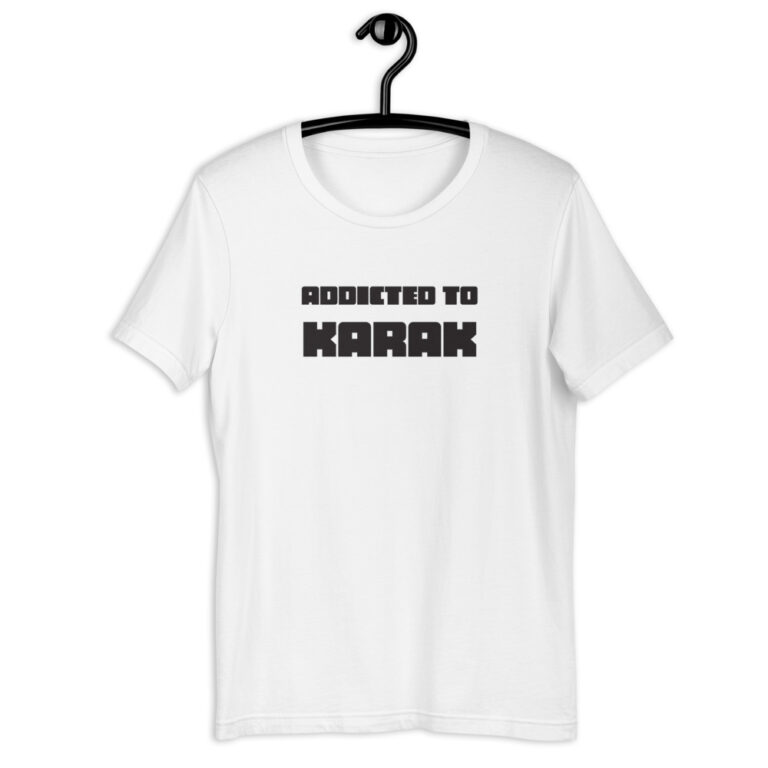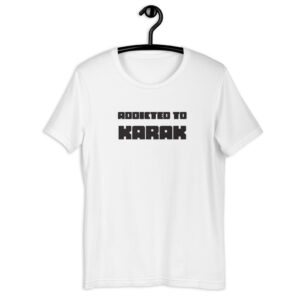 Addicted To Karak is a unique T-Shirt design brought to you by Rockstar Tees. Being based in Dubai, UAE we wanted to pay tribute to the local cuisine, cultures and traditions. There is an abundance of cultures in Dubai and the UAE and from the total population in the UAE, more than 90% are Expatriates. The most prominent nationality being Indian which makes up almost 30% of the Expat population in the UAE.
Karak is a huge staple for most residents both local and expat and the majority of cafes and restaurants sell their own unique version of it. Depending on where you go, Karak can cost you between 1Dhs to 25Dhs and some say the best and most authentic Karak can be found in and around the Dubai Creek area.
Famous worldwide, Karak Chai (meaning Strong Tea) is another world compared to Masala Chai (Mixed Spice Tea). Despite both being comprised of similar ingredients, Karak is a more in-depth and complex refreshing drink. Common ingredients include the following; Milk, Water, Sugar, Cardamom, Ginger, Cinnamon and of course a strong Black Tea. Additional ingredients may include; Honey, Clove, Pepper, Star Anise, Saffron and many more. No Karak is the same, and many vendors take pride in their secret recipes and all claim to have 'the best in the town'.
Despite being such a huge national treasure and daily consumable for most of the nation, some question if it should be consumed so often. Huge amounts of sugar is used to give Karak the sweet taste, along with most commonly addition of condensed milk. Some Karak consumers can be drinking around 20g of sugar per cup, which equates to 4tsp!
With it's foundations being Strong Black Tea and considerable amounts of Sugar it is easy to see why people can become addicted to the refreshing nature of Karak Chai hence our custom T-Shirt, Addicted to Karak.
View our Addicted to Karak T-Shirt here: https://www.rockstar-tees.com/product/karak-unisex-t-shirt/