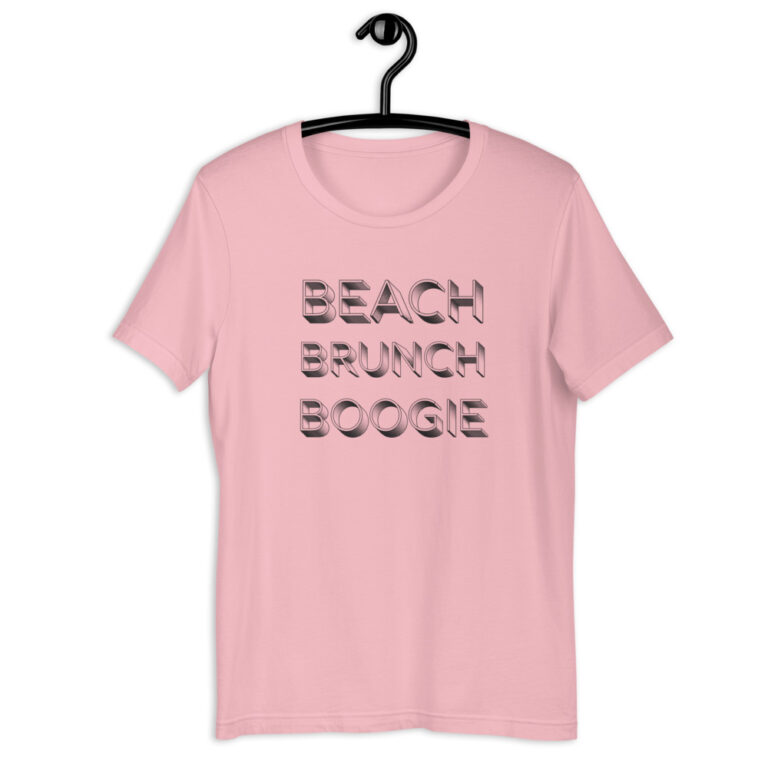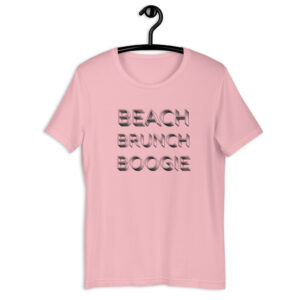 Being based in the Dubai, Rockstar Tees are proud to be a part of the region and experience the diverse cultures, nationalities as well as cuisines. 'Beach Brunch Boogie', is a unique custom t-shirt that represents what many Expats would say are their three favourite hobbies while living in the United Arab Emirates.
With the sun shining 90% of the year and golden sands that span and encompass the entire country it is hard to not visit at least one of the beaches here let alone make the trip regularly. Whether it's to top up your tan, spend time with friends and family or simply go for a swim, the beaches in the UAE are some of the cleanest and most breath-taking. Dubai's golden stretches of sand give you unprecedented views of the skylines of Downtown Dubai, Jumeirah Beach Residences (JBR), Dubai Marina and Jumeriah Lake Towers and many more.
One of the 'must do' experiences for many expats who visit or relocate to Dubai especially is to go for a Brunch. Whilst enjoying some of the most exquisite food from an array of cultures that is constantly being freshly replenished, you can wash it down with a selection of free-flowing beverages. The majority of Brunches have some form of live entertainment and spectacular views and décor which elevate the atmosphere tremendously. Some brunches are comprised of different packages and cuisines but the concept for most is the same, an occasion to thoroughly enjoy yourselves whether it is with friends or family.
Who doesn't love to dance? Being one of the most visited countries by celebrities and travellers around the world the nightlife in Dubai is exceptional. Being a city renowned for its luxury and amenities it is no surprise that some of the best place to dance and enjoy yourself are based here. Whether it's a weekday, weekend or after a brunch there is always somewhere to dance the night away in Dubai.
For some, their weekend is normally completed in three simple steps; Beach, Brunch and Boogie.
View our Beach, Brunch and Boogie T-Shirt here: https://www.rockstar-tees.com/product/beach-brunch-boogie-unisex-t-shirt/